Many of us have grown up admiring the Christmas Tree nestled in our family rooms or living rooms. Heck, our family even housed the Christmas Tree in the upstairs office during one holiday season long ago. The tree becomes such a staple to the holidays that, once taken down, the room seems barren. One can't even imagine how life existed before the glorious tree was set up and decorated.

There can be days-worth of debates on the positives and negatives regarding the display of a REAL tree versus a FAKE tree... but this message is not about that topic. Today, we will explore the alternatives to the traditional looking Christmas Tree.
For those of us who love candlelight; a nearly two foot tall, stainless steel take on the traditional tree.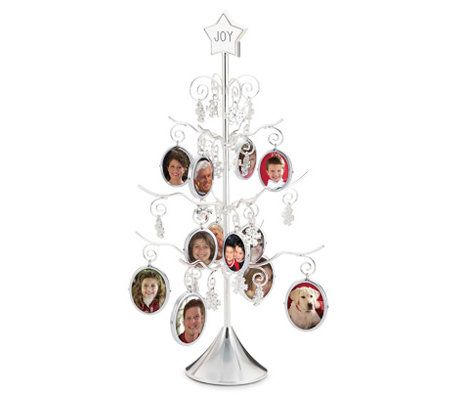 I can
picture
, no pun intended, my Grandmother having this tree on her side table. "Look Ma, there's Jimmy!"
The tinsle-riffic-ness of this tree is sure to keep you entertained throughout the season. I wonder if my cat would enjoy chomping on this beast...

All I can say about this is "what in the world are they thinking!?!"

Although modern, the colored lights are remniscent of the good ol' days. This tree is perfect for our tiny apartments!

With so many options... which will YOU choose?