We're more than a week away from our honeymoon, but I'm already dreaming. Two weeks in Italy with the man of my dreams is going to be heaven. Sure, there will be some pretty sweaty motorcycle rides through Tuscany (it's supposed to be in the mid-80's while we're visiting)... but we'll be eating some of the best food, seeing some of the most beautiful sights and enjoying some of the best culture/ambience in the World!
Trent has done an amazing job scheduling our honeymoon! We've been talking about going to Italy for our honeymoon since our last trip to Europe (in 2007!)... but have never talked about
where
in Italy we would visit. After weeks of research and deliberation, a decision has been made and hotels have bene booked. We're scheduled to visit Rome, Bologna, Cinque Terre and Montepulciano (plus every little town in between) via motocicletta (that's motorcycle) and then spend several days living the Mediterranean life in Anacapri!
Some random images of the places we may see while touring around...
Rome
Bologna
Yes, we're also going to the Ducati factory!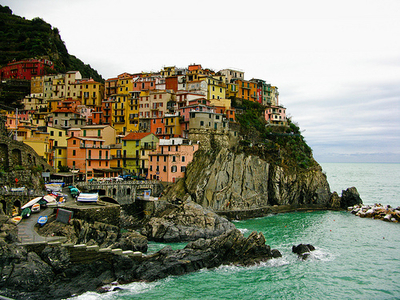 Cinque Terre
Montepulciano


Anacapri
Everything looks so beautiful and memorable, I don't know which we're going to enjoy more! In true fashion, Trent's answer will tie to wherever he had his favorite meal. My answer, however, is typically un-measurable; it's a vibe, a feeling.
As we prepare for departure, rest assured... we have registered our trip abroad with the local Embassies and have a police officer watching our home. Did you think I wouldn't? I've been talking publicly about leaving the country for months - that's asking for trouble! ;)



We're all set for a relaxing and fun honeymoon! Let the good times begin!